Introducing the Pure40
An air purifier designed to make your home healthy
Introducing

the Pure40

An air purifier designed to make your home healthy
Did you know that indoor

air can be worse than outside?

Neither did we, but we soon discovered that things like dust, pollen, bacteria, and outdoor air pollution can make its way inside. They give us allergies, make us sneeze and even affect our quality of sleep.

That's why checking indoor air quality should be possible for everyone.
Pure40
Keeping Your

Air Healthy Is Easy

The Pure40 is simple. Turn it on, connect it to the nafas app and set your desired air quality. We've made sure that it's a top performer, so you don't need to worry about room size, CADR and % filtration efficiency.

(if you want to know, it's 40m2, 350 m3/h and 99.7%)
Where does indoor air
pollution come from?
Indoor air quality is affected by a lot of different things. Our Triple Protection Filter protects your home by removing the following particles:
Triple Filter

for Triple Protection

A pre-filter, H12 HEPA and activated carbon help catch all the bad stuff, keeping the air clean and your family safe.

(It's 99.5% efficiency, if you really want to know!)
Total Indoor

Air

Quality Control

One monitors, one cleans. Together, they make keeping your air quality indoors safe and healthy. Pure40 and AirTest - the simple way to keep your home air healthy.

Pure40 and AirTest work in tandem to maintain the air in your home healthy
Connect To nafas

App For Full Features

Set your desired air quality, and the Pure40 will do the rest! It's that simple. You can also check performance, set schedules, check filter life and more! For optimum experience, pair your AirTest with your Pure40.
Choose the air quality you want
Automatic low filter alerts
Designed For

Your Entire Home

Access multiple devices in different rooms in one place for a clear view of your home air quality. Bedroom, Living Room, Kid's Room - keeping clean air is simple.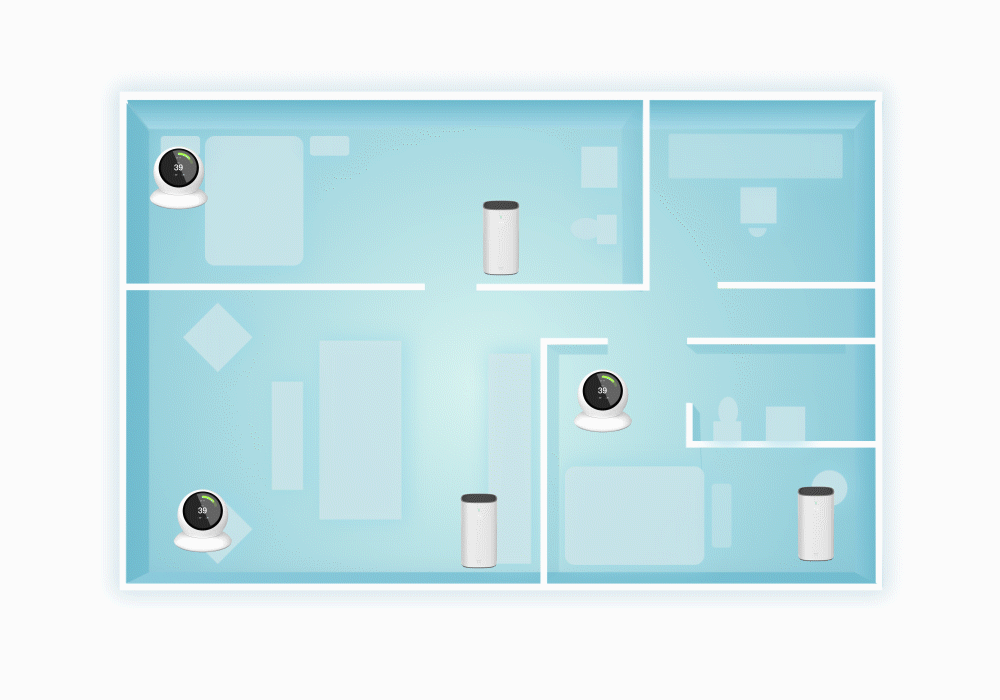 Specifications
Model
Pure40
Product Size

265 x 260 x 489

265 x 260 x 489
Net Weight

4.6kg

4.6kg
Rated Voltage

DC 24V

DC 24V
Clean Air Delivery Rate (CADR)

350m3/h

350m3/h
Noise Level

33dB - 61dB

33dB - 61dB
Fan Speeds

4

4
Connectivity

WiFi, Bluetooth

WiFi, Bluetooth
Connectivity

Nafas App

Nafas App
Filter Model

HEPA + Carbon

HEPA + Carbon
Filter Size

225 x 225 x 315.3mm

225 x 225 x 315.3mm
Filter Weight

1.29kg

1.29kg
Filter Type

H12 HEPA

H12 HEPA
Filter Structure

Honeycomb Active Carbon

Honeycomb Active Carbon